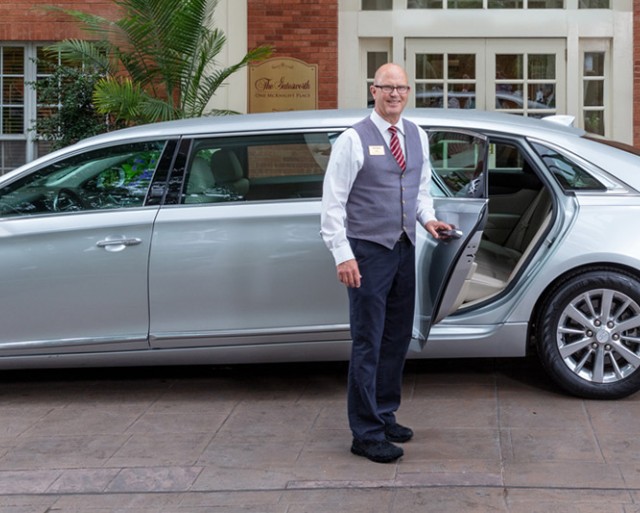 Transportation
Transportation at The Gatesworth —
Our transportation services are reliable, stylish and convenient.
Luxury Vehicles
Travel in style. Our luxury fleet can accommodate all of your transportation needs. Whether errands or outings, our cars will get you there comfortably and on time. Services are available for individuals and small groups.
Professionally Chauffeured
Our team of professional drivers will get you where you need to go. Drivers at The Gatesworth are friendly, professional and prompt. To reserve a car, simply contact our receptionist with your requested destination and departure time.
365 Days a Year
Transportation services are available whenever you need them. Standard transportation hours at The Gatesworth are 8:00 a.m. through 9:00 p.m., seven days a week, including holidays. Drivers are available outside standard operating hours upon request.